The Hirsch Corp. Story: A Rich Tradition Built on Caring Since 1983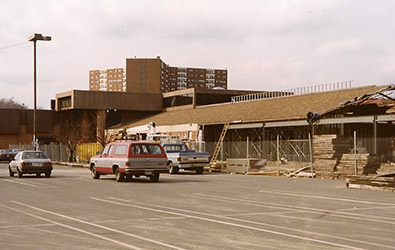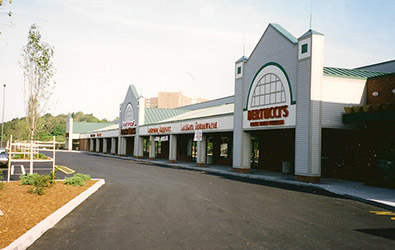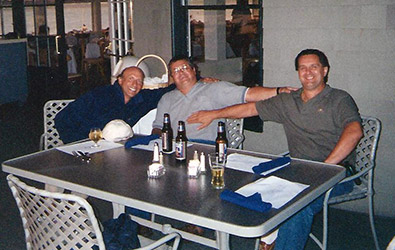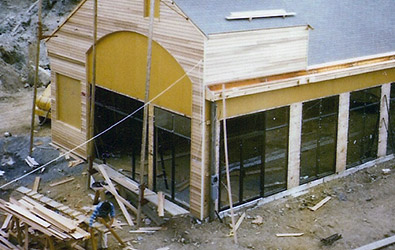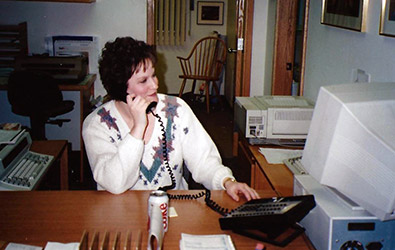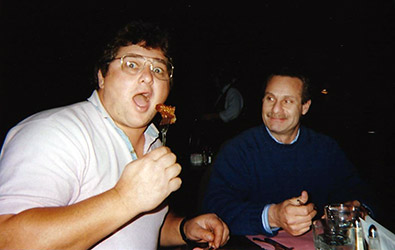 Hirsch Construction Corp. founder Steve Hirsch established the precedence for the way the company does business based on a single principal: We care.
Steve began his career as a carpenter in western Massachusetts building out retail stores in strip shopping malls. His craftsmanship, easy-to-do-business-with attitude, and the reputation for his personal connection to each client's projects, lead him to create what is now Hirsch Construction Corp in 1983. HCC's inaugural project, Eye of the Needle, a women's clothing store in Nantucket, Massachusetts, was so successful that lead to a second project with Eye of the Needle in New York City. He went to NYC, hiring local help to work on the store, and continued to attract new, larger clients - one of which was Radio Shack.
It was then that Steve obtained licensing in states across the U.S. and his team started working on Radio Shack's store roll out.
Following this, Hirsch Construction Corp. had created quite the reputation and began working with high-end retail brands like Eddie Bauer and Coach, eventually building hundreds of Coach stores from 5th Avenue in New York City to Rodeo Drive in Beverly Hills.

Today's Hirsch Construction Corp.:
Since then, Hirsch Construction Corp. in its second generation of family leadership, continues to uphold Steve's tradition of approaching every project with personal attention, unmatched knowledge, and a sense of urgency.
Adam, Jesse, and Leah Hirsch have acquired the knowledge of years of experience from Steve and the long-standing senior leadership at HCC while using innovative and progressive thinking to grow further into the high-end retail segment. Hirsch Construction Corp. is a well-known partner to brands such as Gucci, Van Cleef & Arpels, Cartier, Google and Christian Louboutin, among others.
Since then, the team has opened offices in New York City and Houston, with ongoing projects being completed regularly in multiple states. And as always, the executive staff is involved in each project and regularly available to all its clients.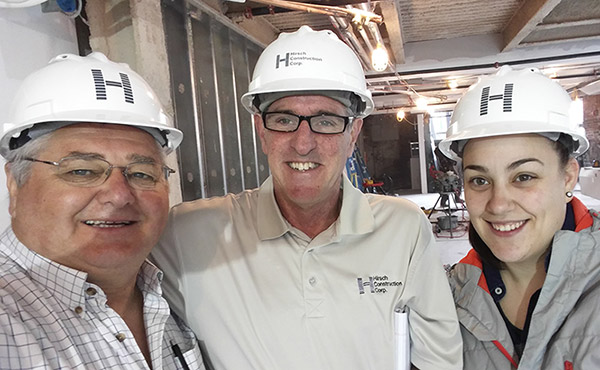 The future of Hirsch Construction Corp. and its people:
As with most successful family-owned businesses, this next generation balances tradition with the changing marketplace. They continue to focus on retail but have found their niche in national and European luxury retail clients as well as restaurants, airport services, hospitality, jewelry and office space. A full-scale project management, construction and planning corporation across North America, Hirsch looks to continue building on past relationships while forging new bonds with brands looking to utilize their experience and expertise.
For nearly four decades, Hirsch Construction Corp. has fostered a culture of hardworking, dedicated professionals with a retention rate as high as they come. Employees start at Hirsch and stay at Hirsch, including key team members who have been with the company since the beginning like Dan Scibisz, senior vice president of project management and John Surowiec, vice president of estimating. All employees at Hirsch work to preserve the history and knowledge of the business and its original guiding principal: Truly care about your clients and their projects, and they'll be repeat customers.
The years of hard work and dedication from himself and his staff is forever commemorated on a map, started by Steve, where a pin is placed to remember each city and a job well done.