Top Trends for Construction in 2021
Hirsch Construction, like much of the construction industry, is excited about the positive predictions industry experts are estimating are set to ramp up in early 2021. Projects pushed off in 2020 due to forced closures and budgetary constraints are now beginning in Q1 and Q2 and we for one couldn't be more prepared. Our team is standing by ready to take on all project types — from retail to residential, airport lounges to restaurant fit-outs — 2021 is the year to be Built By Hirsch. 
The challenges the construction industry faced in 2020 helped make the entire industry stronger. According to Digital Builder, while there is still a long road ahead for the industry as a whole to get back to where it once was, 2021 will be a transformative year, and "resiliency will be an operative word for the industry to continue moving and excelling in the year ahead and beyond."
So, what are some of the different 2021 construction trends the industry will see?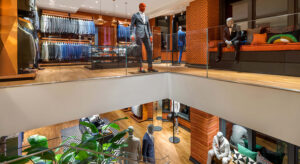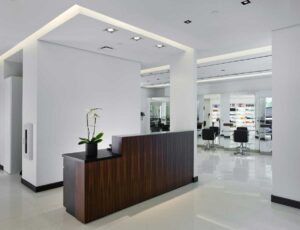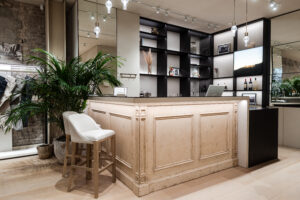 There will be a rebound of new construction projects in general
While COVID-19 had a massive impact on new construction projects throughout the nation, 2021 will see an upswing. 
According to Richard Branch, chief economist for Dodge Data & Analytics, in 2021, there was a 14% decline in the dollar value of construction starts. However, he expects to see an increase in 2021. Branch estimates that it will eventually rebound by about 4%. 

Residential starts will increase
In 2021 more people than ever are working from home. So it's no surprise that homeowners are investing in their houses which have now become their living space, office, coffee shop and gym.
We will see an increase in residential construction projects. According to Dodge Data & Analytics, residential starts only dropped by 2% in 2020, and they expect them to rise by 5% in 2021. This is great news for companies that focus on the construction of residential properties. 
Single-family starts will continue to increase
One surprise in 2020 was the increase in single-family projects. This trend is likely to continue throughout 2021 with even more momentum. 
Single-family starts went up by 4% during the pandemic year. And, they are expected to increase by another  7% this year, which will be the highest it's been since 2007. 
According to Richard Branch, there are a few things that helped the single-family market increase, including:
Lower mortgage rates

Workers moving away from cities 

More people having the flexibility to work remotely 
According to Robert Dietz, senior vice president at the National Association of Home Builders, "Overall, home builder confidence is at a data series high, as sales have outpaced construction. Housing demand is being driven by historically low-interest rates, demographic tailwinds, and a desire for more space, which in turn is leading to construction gains in lower density markets."
Warehouse construction will continue to increase
Warehouse construction was another market to experience growth in 2020. The sudden demand for online shopping sparked new online businesses nationwide. These ecommerce businesses often rely heavily on warehouses for stocking products, thus this building-type is set to grow significantly in 2021. More specifically it's estimated to keep growing by 8% in 2021. 
View more of Hirsch Construction Corp. projects here.