Wishing You a Happy Holiday Season From Our Family to Yours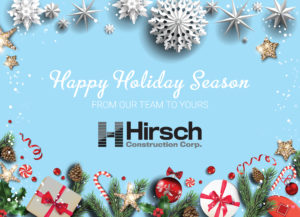 As the season is upon us, we've had the opportunity to reflect on not only our incredible team, but those who have helped shape our business by choosing to partner with Hirsch in our more than 35 years of business.
As a family-owned business, we are by nature a team. We consider the relationships we have with our partners and our staff to be an extension of our family. We look forward to growing our even more in the years to come.
From our family to yours, we wish you a Happy Holiday season and prosperous New Year.