Project Progress in 3D – Utilizing HoloBuilder to Increase Client Communication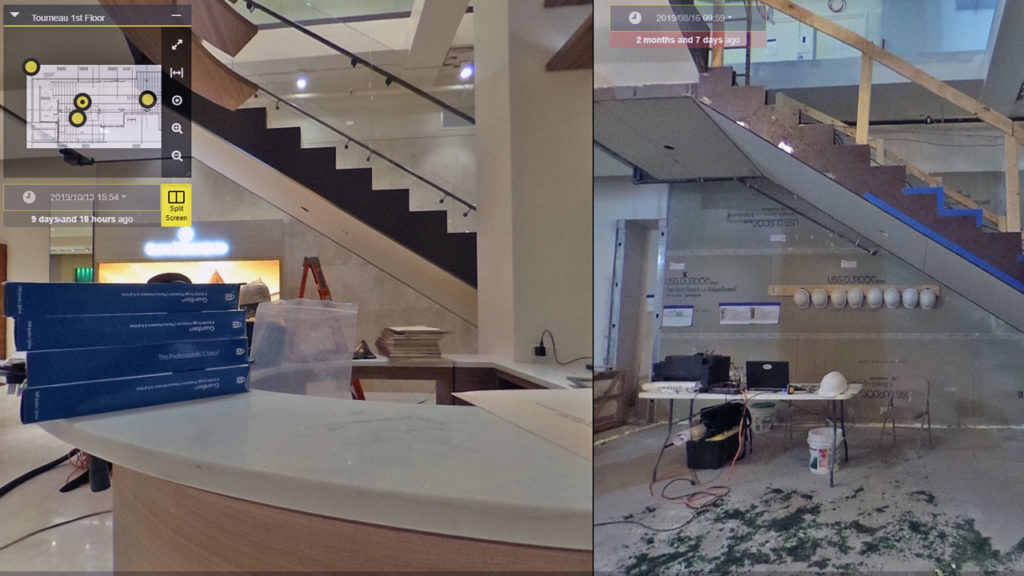 As one of the core values of our company, the team at Hirsch Construction Corp. consistently emphasizes the importance of customer service and client communication throughout its business. And, since 1983, we have been striving to provide the highest customer service to our clients which has created long-standing relationships and brought some of the nation's best brands to life in exciting, new locations. We don't just meet our clients' expectations, we exceed them. This is why 95% of our business volume is repeat business and client referrals.
To further showcase our commitment to our client communication, we've invested in a high-tech program called HoloBuilder. HoloBuilder allows us to capture our client's construction project site in 3D and in real time. It's a unique tool that offers our clients the opportunity to track progress at every stage, which can reduce documentation time by more than 50%.
How HoloBuilder Works
HoloBuilder's mobile app is synced with a 360° camera and captures progress on-site, allowing our clients to view their project as if they were right there on-site. And, to make things easier, all images of the site are organized by location and time.
By taking advantage of our access to HoloBuilder, our clients have the ability to use a digital replica of their job site to improve workflow, collaboration and transparency. Plus, HoloBuilder also helps minimize the risk of delays and deficiencies.
HoboBuilder's 360° progress tracking helps us to maximize shared resources and collaborate more effectively with our clients.
When You Work With Hirsch Construction Corp.
This cutting-edge technology is just one of the many great services we provide our clients. Our team goes above and beyond for every client's construction project, regardless of size or scope. When you work with Hirsch Construction Corp., you have access to the skills and resources established over decades and the attention you receive is undivided. We even have a policy that we won't take on more than 20 projects at a time because we want to provide all of our clients the best service possible.
You can explore some of our completed projects to see for yourself the kind of service we provide by clicking here. Or, you can get in touch with us today to learn more about our high level of client customer service. Contact us now!